Asia's Foremost CONFERENCE and EXPO on Corporate Social Responsibility
October 18 & 19, 2011 | Edsa Shangri-La Hotel, Manila, Philippines

Gold Sponsors
JVR Foundation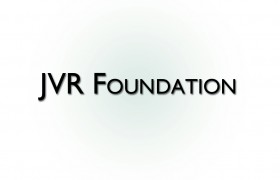 Jesus V. del Rosario Foundation, Inc. is a non-stock, non-profit organization which serves as the social arm of the JVR Group of Companies. It was established in 1984.
It envisions itself as a partner in building various units of Philippine society, especially the underprivileged sector.
The JVR Foundation has incepted different programs to fulfill its pursuit of helping communities that are in need. The JVR Technical Center is part of the foundation's program on education; it offers vocational technical courses to out-of-school youth. The foundation also implements a reach-out program for indigent special children. It donates funds to the Family Planning Organization of the Philippines, Hospicio de San Jose and other charitable institutions as well. The foundation also assists its community in their medical needs by providing medical missions.
As part of the education program of the foundation, it gives scholarship grants to high school and students who are academically gifted but underprivileged.