Asia's Foremost CONFERENCE and EXPO on Corporate Social Responsibility
October 18 & 19, 2011 | Edsa Shangri-La Hotel, Manila, Philippines

SM Foundation, Inc.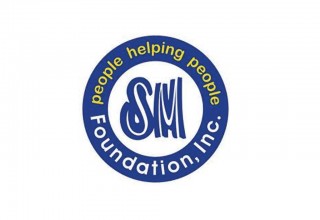 SM Foundation, Inc. is the corporate social responsibility arm of the SM Group. It focuses on four major programs and areas of advocacy, namely, education; religious; outreach; and health. The foundation aims to help underprivileged people in the Philippines. It was established in 1983 by the founder and chairman of the SM Group, Henry Sy.
SM College Scholarship
This program was established in 1993 to help underprivileged but academically excellent children to go to school. It maintains 500 scholars from NCR, Pampanga, Marilao, Baguio, Sta. Rosa, Lipa, Batangas, Lucena, Cavite, Cebu, Iloilo, Bacolod, Davao and Cagayan de Oro. Scholars who have graduated from the program are employed with the SM Group of Companies as well as other companies local and abroad.
SM School building Program
The foundation supports the Adopt-a-School Program of the Department of Education by donating two classroom SM Schoolhouses to 15 public elementary schools. These schools are located in Baguio, Cavite, Cagayan de Oro, Pampanga, Quezon, Lucena and Iloilo. It has also renovated a classroom building in Marilao, Bulacan.
Educational-TV Infrastructure
In cooperation with the ABS-CBN Foundation, Inc.'s E-Media Program, the foundation donated Educational-TV infrastructures to 60 public elementary schools in Cavite, Batangas City and Manila. The Educational-TV Infrastructure includes a TV set, video or CD/DVD player and educational CD/video materials.
Medical Mission
The foundation conducts medical missions to attend to the needs of indigent families in areas within the operation of the SM Group of Companies.
And More…