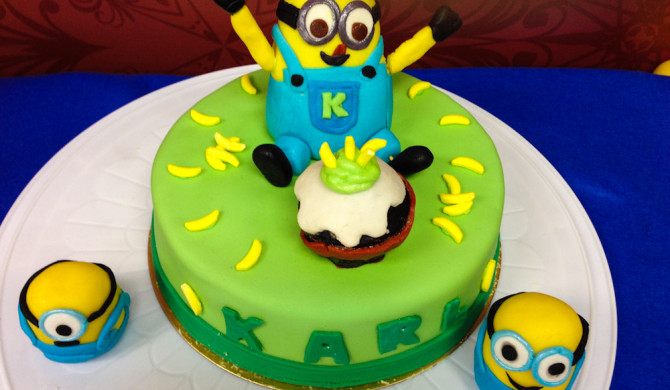 Minion cake and cupcakes set
A friend of mine recently ordered a set of cake and cupcakes for her son's birthday party with the theme "Minions" from the movie despicable me.
Baking here in HK is a challenge as the ingredients are quite expensive and hard to find, not to mention that the space is a tinnie tiny bit of a challenge to work at. For this set, I had to clear my ref to make room for all these goodies. 20 sets of minion cupcakes and 1 cake of about 9″ diameter and 4 inches high.
*Note: The 2 minions at the bottom of the cake were made by my friend because she wants to try out fondant. Not bad for a first timer 😀