Cooking & Baking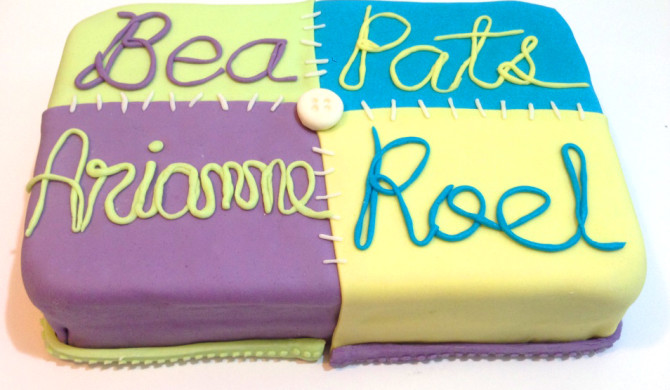 Here's another cake I did for friends who are celebrating their birthdays in October. My first rectangular cake in fondant decoration. The flavour is their favourite, carrot cake with cream cheese frosting and marshmallow fondant.
Read More

»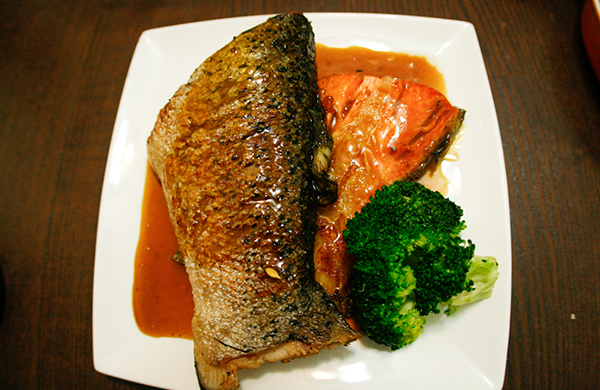 I saw this big frozen salmon tail at Park N Shop while doing my weekly grocery the other day, at that time, I don't have an idea yet on the dish that I will cook this with. So when yaya got the salmon out of the freezer and asked me what dish we will make […]
Read More

»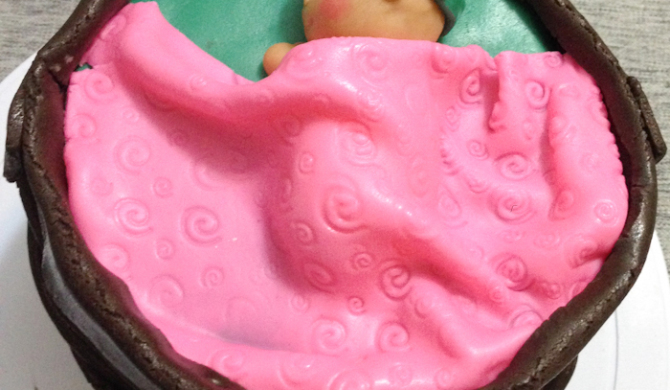 We were recently invited to attend a friend's baby shower party, and with this, I made a baby shower cake. For this cake, I made a sleeping little baby in a basket. Isn't she cute with her blushing pink cheeks? Let me know what you think! Here's the cake in different angles 😀
Read More

»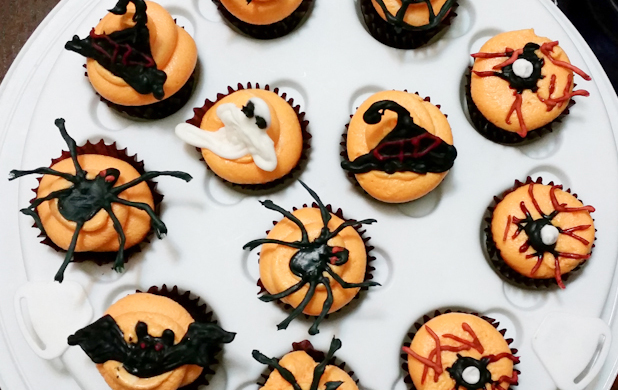 I belong in a group that we called "Happy Wives Group", we are all as our group name suggest – happy wives and moms as well. We always try to plan a group activity, playdates or parties for any occasion to keep our little ones and not so little ones busy. So this year, instead […]
Read More

»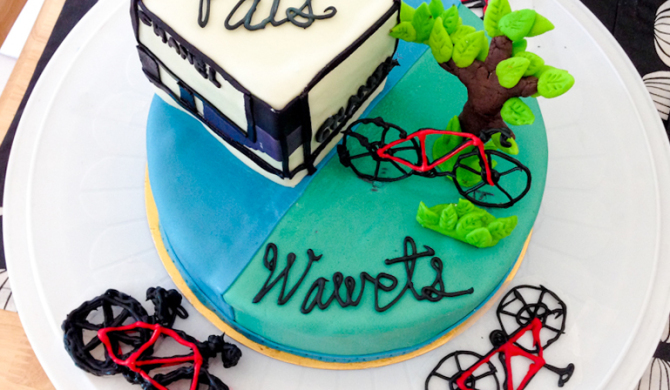 A friend ordered a cake and asked if we could try to make one cake for two celebrants since they are both celebrating in October. We tried to find something that is representative of each celebrant's personality. And here's what we came up with… For one of the celebrants, Pats, we did the Chanel building […]
Read More

»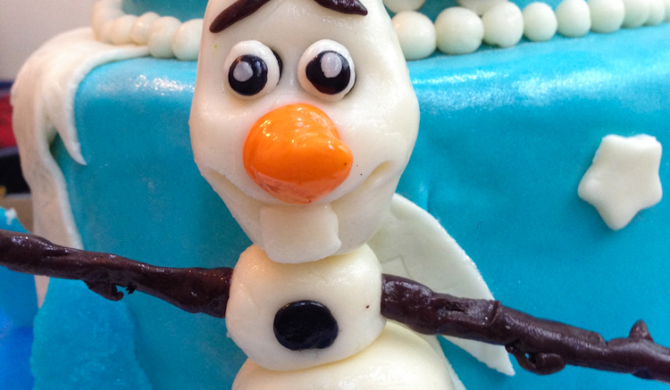 Here's another cake order I made. The theme was based on the movie Frozen. The birthday girl loves Elsa, and so based on their reference designs, this is what I did. The Elsa doll was bought from the Philippines when we had our vacation there. Olaf was done in fondant. My little helper Janna […]
Read More

»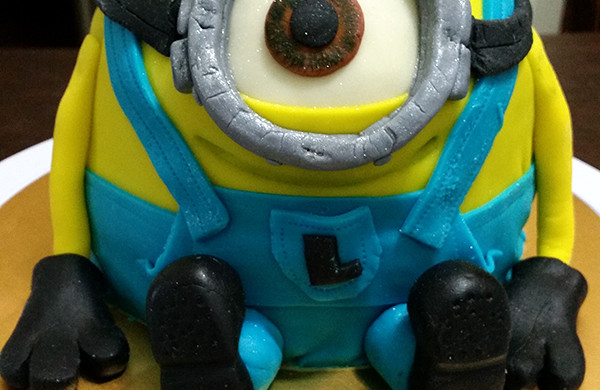 Our friend's son just recently held his 2nd birthday celebration and his favourite character was the minion from the movie Despicable Me. So, just the night before the birthday celebration, I decided to give him a Minion birthday cake. He was so happy with it that he took out all his minion toys and placed […]
Read More

»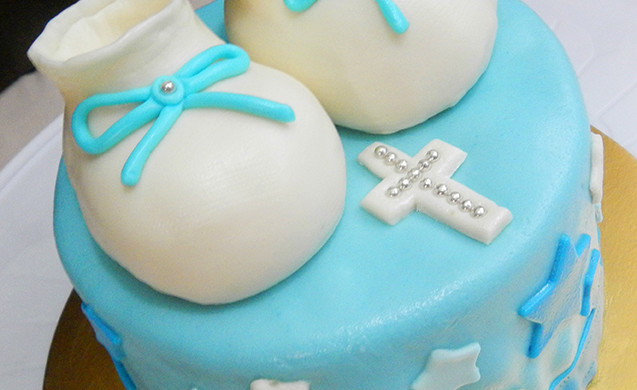 Last Sunday, we shared in the celebration of our friend's son's baptismal ceremony. We welcome this cute baby boy to the Christian world, and with it, I made a cake for him. A cute little cake as cute and sweet as the baby boy, Marcus. Thanks to our friend Mark & Julia for trusting me […]
Read More

»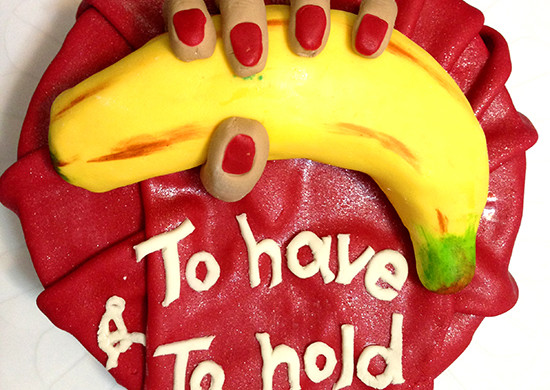 My most recent creation, a banana bridal shower cake for a friend. Warning, naughty images up ahead 😛
Read More

»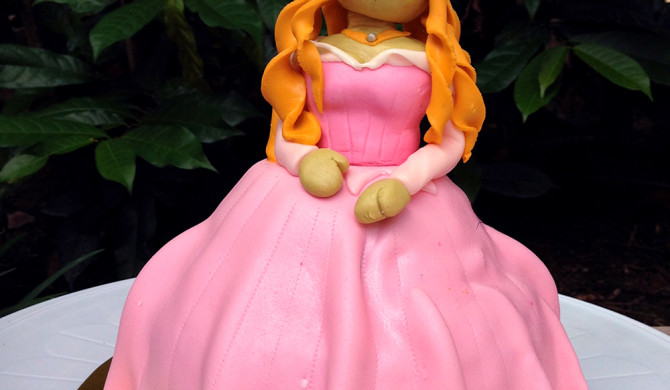 Allison's birthday is coming up, she is one of Janna's friend here in HK and Janna wanted to make her friend a cake for her birthday. So she requested that I make a Princess Aurora Cake as her gift to her friend because she knew that Sleeping beauty is Allison's favourite princess character. So, with […]
Read More

»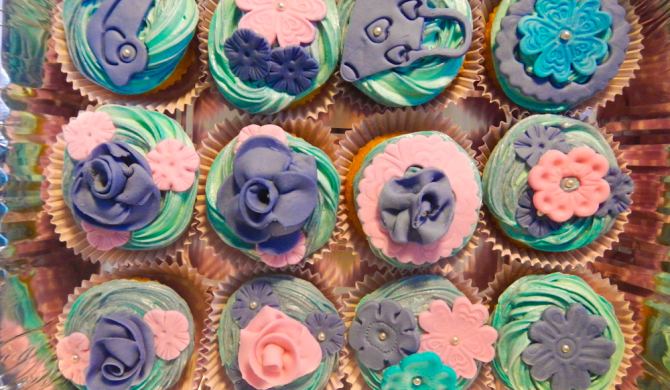 Here's a set of cupcake with fondant toppers for a princess themed cupcakes. This was an order for the daughter of our friend on her 7th birthday.
Read More

»