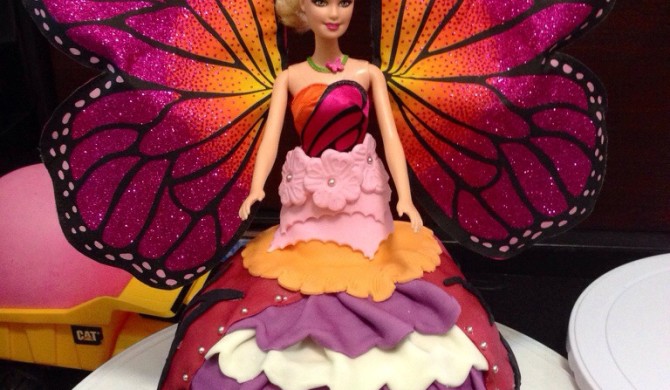 A fellow mom from Janna's class ordered a barbie cake for her daughter's bday, and since this is the first time I am making this type of cake design, I first did a practice cake before the actual one. For the practice cake, I used my daughter's original Barbie doll which is bigger than the usual DollCakes bought from the store.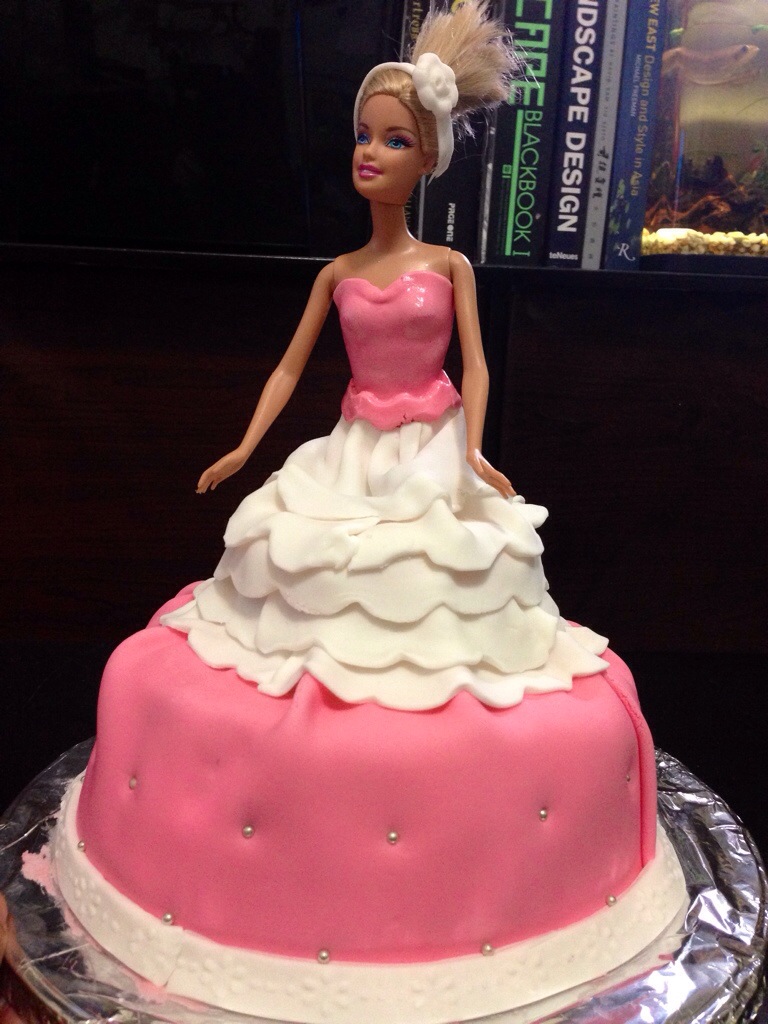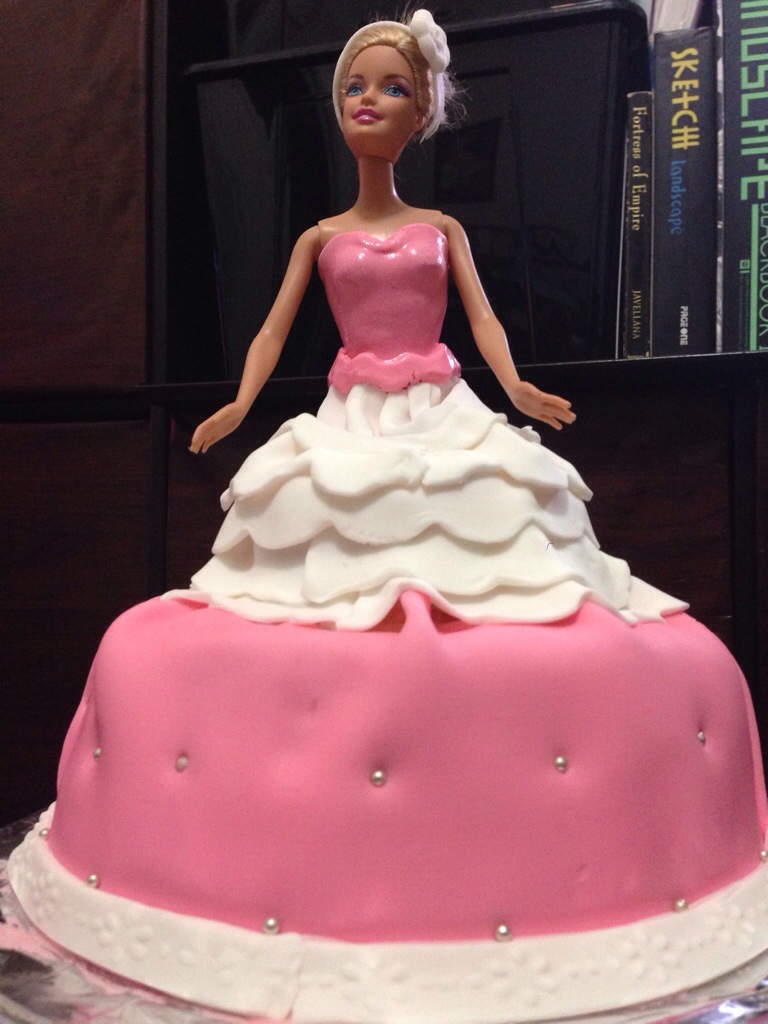 For the actual cake order, we used the bday girl's own Barbie doll with big wings. I tried to match the color but it was quite a challenge since baking ingredients are hard to find here in HK and are quite limited.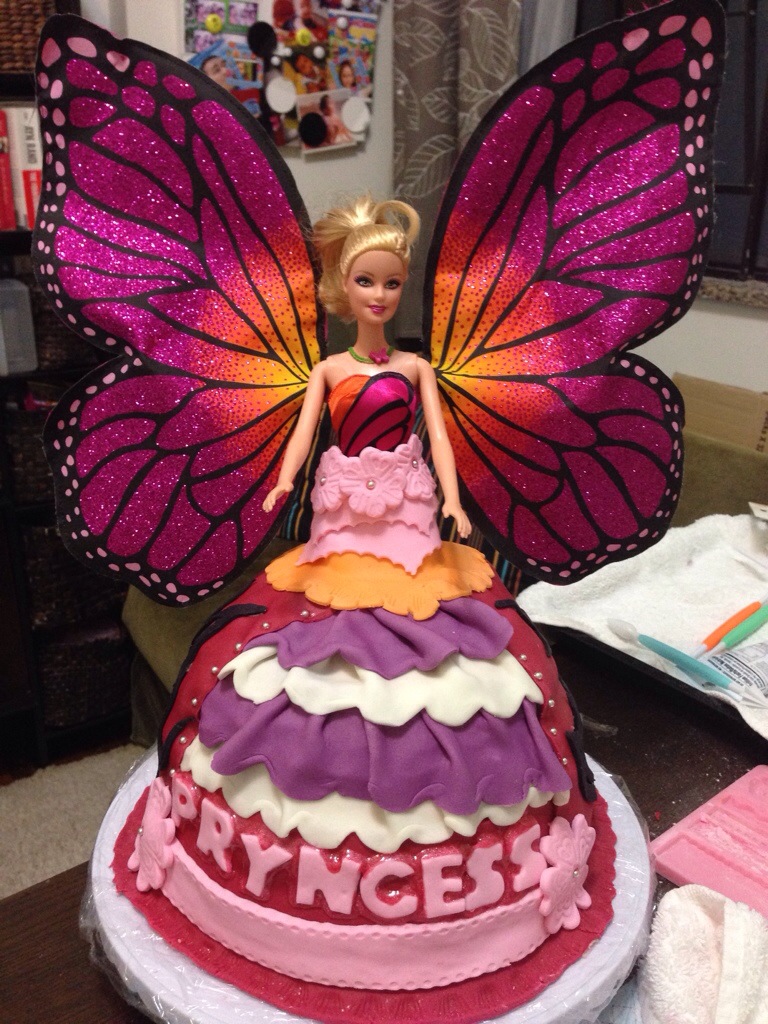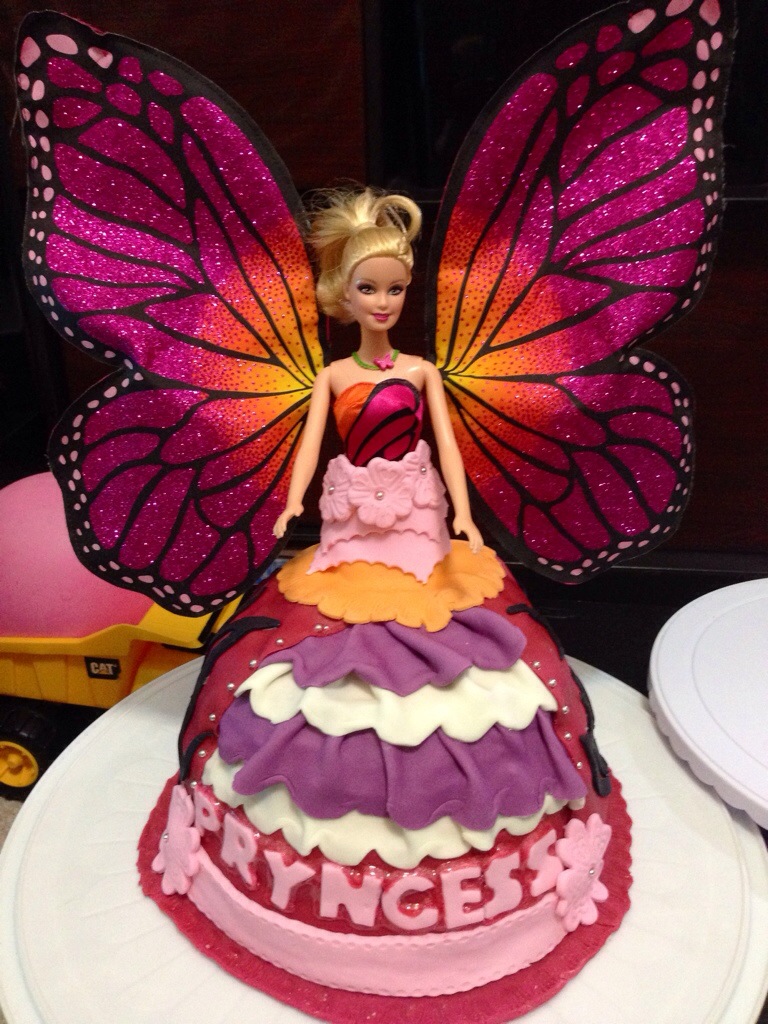 Overall, the cake turned out great and held its form. The guests also loved the taste and got great feedback.