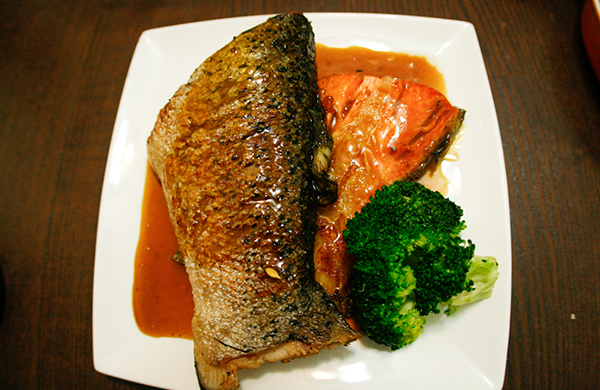 Salmon Tail glazed with Honey and Soy
I saw this big frozen salmon tail at Park N Shop while doing my weekly grocery the other day, at that time, I don't have an idea yet on the dish that I will cook this with.
So when yaya got the salmon out of the freezer and asked me what dish we will make of this, I still have no idea, so I searched the world wide web for a good recipe for salmon tail.
Thankfully I found this site at superfoodschoices.com with a recipe for Salmon tail and scanned through the recipe. It sounded quite easy and almost all the ingredients, I already have, except for the mustard, so I asked my helper to look for a mustard  at the supermarket, fortunately she found one – coleman's english mustard.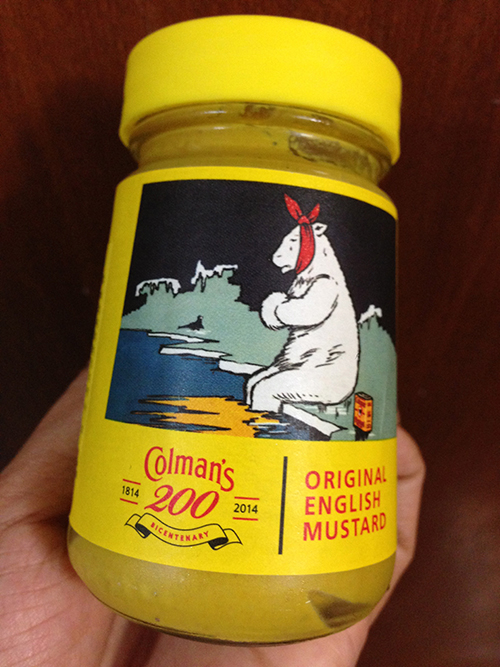 I feel like cooking tonight so I told yaya that I will be the one to fix our meal. I decided to partner this with brocolli that I cooked in butter.
So here's the recipe: :
Salmon Tail glazed with Honey and Soy
Ingredients
Salmon Tail – 2 big ones

3 tablespoons honey

3 tablespoons soy sauce

1 Lime freshly squeezed

2 teaspoons French mustard

Olive Oil for cooking
Method
In a small pan heat the oil over moderate heat and cook salmon for around 4 minutes on each side or until just cooked through.

Whisk together the honey, soy sauce, lime juice and mustard.  If the sauce is too thick add 1-2 tablespoons of water.

Transfer salmon to one big plate to serve in the centre of the table or on individual plates.

Add honey mixture to pan and simmer, stirring for 1 minute. Pour glaze over salmon.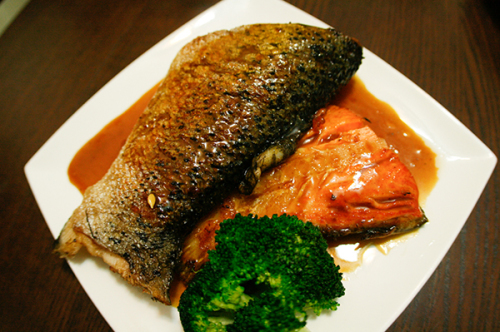 The kids loved this recipe, in fact my eldest had two servings of rice. Hubby also loved this dish, he said the sauce was able to take out the fishy taste. He thought the sauce will do good also with other kinds of fish.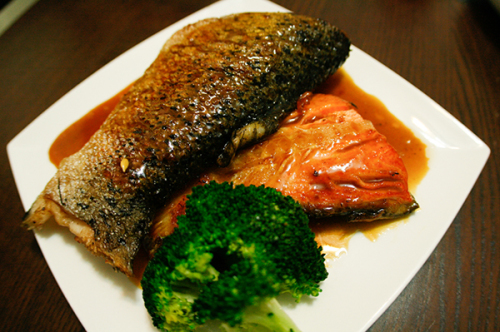 Enjoy! 😀