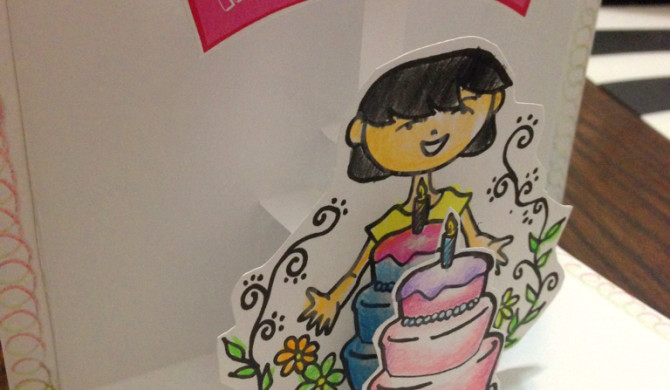 Recently, Janna has been very interested with pop-up cards. That when an opportunity came, her friend's birthday, she constantly bugged about making one.
So, here is what we've came up with

Instant pop-up card! We did this in under 30mins.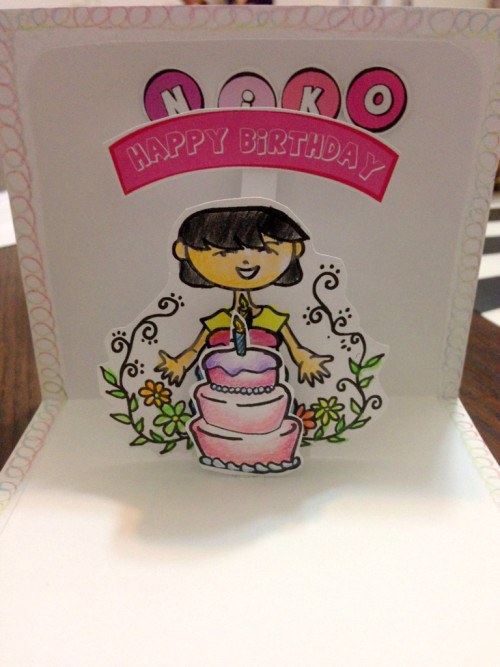 Janna did the coloring to my doodles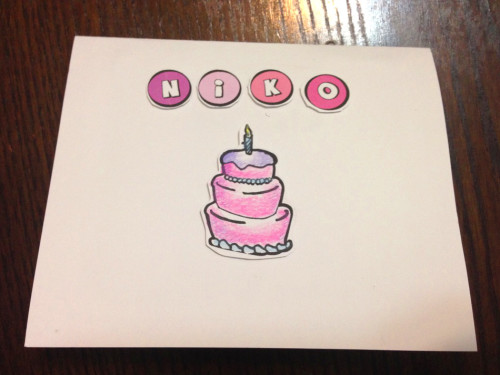 Front of the card
We mailed the card later in the afternoon. Good thing that snail mail is still very easily accessible here (except for when buying the stamp, if i did not bring a sample or a photo, it is hard to communicate with the vendor that I would like to buy mail stamps).